Really good stuff
For your Hair & the Planet
Scientifically-formulated, professional haircare that's pure enough to spread on your toast (almost).
PatcH2O®
97% rehydration in just 2 hours!
PatcH2O® – or as we like to call it, "the science-y term for instant gratification" – is a molecular patch based on film-forming natural bio-polymers (hyaluronic acid, alginate and pullulan) carrying highly concentrated hydrating substances (trehalose, glycerin, urea and L-serine).
We know it's a mouthful, but more importantly, it's a hairful of moisture, shine and unrivalled strength in our So Sublime! Hydro Repair Serum.
Damaged hair is 97% rehydrated just 2 hours after treatment and in 4 hours the scalp is 17% more hydrated.
Advanced patented ingredients
Proven immediate and long-lasting results
Developed by world-leading Aussie chemists
Scientifically-formulated for the harsh Aussie climate
Tried, tested and celebrated by Indies
Carbon neutral
No nasties
Vegan and cruelty-free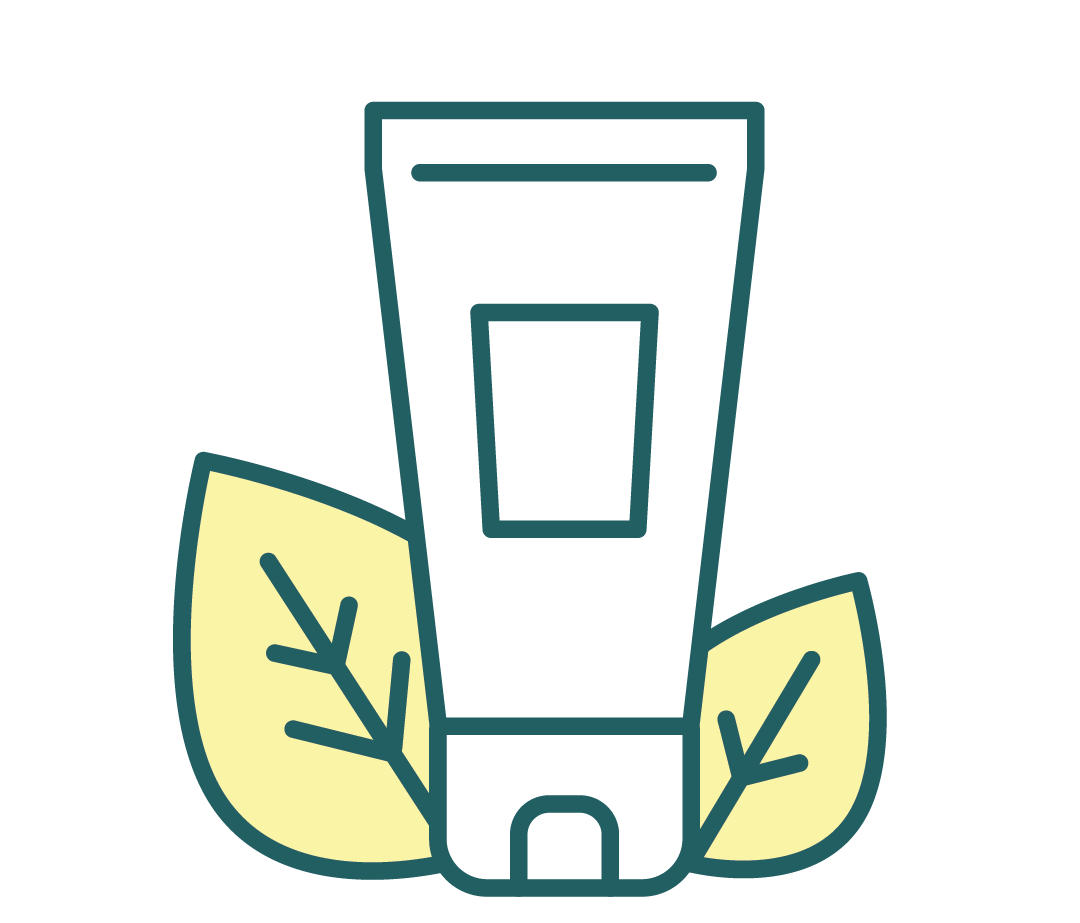 Sustainably-sourced and packaged
Aussie made
Meet our ridiculously good-looking haircare
with a side of serious substance.
Bliss Out
Hydro Repair Shampoo
This hardworking, nourishing shampoo seriously hydrates a thirsty scalp and replenishes strung-out strands, rebuilding hair structure with clever actives phytokeratin and cystine.
Level Up
Vitamin Shampoo
Level up your hair game with this weightless shampoo that's positively swimming with potent, shine-infusing goodies including collagen, vitamin C and ceramides. 'Meh' hair, be gone.
Lit Up
Blonde Toning Shampoo
Blondes have more fun, but only if brassy tones are kept at bay. Keep your fair hair on the right side of brassy thanks to the active pigment molecules in this intensely hydrating shampoo.
Bliss Out
Hydro Repair Conditioner
Now that it's squeaky clean, keep your hair blissed out – aka soft, happy and hydrated – and banish split ends and brittle bits with this intensive phytokeratin-containing conditioner.
Level Up
Vitamin Conditioner
This bottle contains some serious TLC for your hair. Overflowing with collagen, vitamin C and ceramides (aka shine boosting actives), expect your hair game to go next level.
Lit Up
Blonde Toning Mask
Repeat after us: brassy tones are not welcome here. This hydrating mask saves your blonde from 'blah' via active pigment molecules that work to correct uninvited warm pigment.
So Sublime!
Hydro Repair Serum
Add to cart for everything your hair has ever wanted: look-at-me moisture, shine and strength, plus protection from everyday stressors via fancy new technology, PatcH20.
Hey Genie!
Define & Shine Styler
Hair not behaving during styling? Meet your genie in a bottle. Contains tri-phase styling polymers for easy smoothing and styling, with light hold and heat protection to boot.
Oh High!
Vitamin Volumising Primer
Is your crowning glory in need of a boost? Approaching burnout from heat styling? Up the volume (whilst nixing the fizz and flyaways) with this heat-activated, vitamin B5 body builder.
Ready to scrub your troubles away, massage your business and
style a better tomorrow with us?
Good for your clients
High-potency active ingredients
Repairs, defends and adds shine
Sulphate and paraben-free
Backed by research
Combats heat, salt, chlorine and chemical treatments
Good for your business
Aussie designed and made
Available only through Unwritten
An Indie gets paid for every product sold
Sell digitally anywhere, anytime
Monetise your social media following
Good for the planet
Sulfate and paraben-free
Certified vegan and cruelty-free
Bottled using recycled plastic
Powered by a Carbon Neutral company
1 Unwritten product sold = 1 baby coral born in The Great Barrier Reef!
As soon as I was introduced to Unwritten, I could instantly feel how genuine this brand is. Unwritten not only takes care of its customers by providing beautiful results, it constantly gives back to hairdressers, customers and the Earth.
FAB new product brand, looks great, smells even better. I love they are supporting the freelance hairdressers.
Unwritten is offering an awesome way of retailing a great product (that works) and making it easily accessible for sole trader and client, too. I'm excited!
I'm a hairstylist based in Sydney. Have been using the range for a while now. Amazing! Definitely a must have in your hair closet!
What makes the products Australian?
They've been formulated by Aussie chemists, in a lab situated in Australia, using some key, sustainable Australian ingredients.
The bottles – although manufactured overseas (from recycled plastic) – were designed in Australia, and filled in Australia with our Australian-made formulas.
Phew! Hopefully you get the picture. Bottom line is, we made it our mission to sniff out the best talent in this incredible country of ours and make sure Unwritten is as true to local as possible. And let's be honest – only when you live here can you truly understand how these harsh conditions make the hair struggle real.
What are the active ingredients?
We're so glad you asked! We love to nerd out on the science stuff because we spent a butt-tonne of time sourcing the latest technology and ingredients to make Unwritten Professional Haircare products do exactly what they say on the bottle.
High potency active ingredients include Hyaluronic Acid, Phytokeratin, Ceramide, Collagen, Vitamin C and Niacinamide to rebuild and add shine, while low-molecular weight actives repair the hair and defend it from further damage.
We're proud to say our products are 100% backed by research and specifically-formulated by Aussie chemists who know (all too well!) the challenges of the Aussie climate.
Are your claims about sustainability verified?
Abso-bloody-lutely! This is SUPER important to our mission. We know our industry has a history of 'green-washing', so we put our operations under the microscope with a couple of major organisations to make sure that what we're building is as gentle as can be for us humans, our furry friends and Mother Earth.

How can I find out what hair types the products are suited to?
Right now, we're working on a super rad awesome hero website for Unwritten Professional Haircare. As soon as it's live, we'll have a tonne of educational videos and product features that will give you the lowdown on each formula and where its most magical powers lie.
How does the commission work?
Everytime a customer purchases Unwritten Professional Haircare from you in person or online, you'll reap the benefits in commission. What does this look like? Well, the specifics are kept in the App for Unwritten Indies' eyes only, but we can tell you that you can earn between 30% and 100% mark-up depending on whether you decide to stock the products IRL or have them delivered by us directly to your customer.
Plus, you can also earn rebates on product purchases/sales that will be returned to you in vouchers to spend in the wholesale shop. For real though, we're not kidding when we say there's money to be made here! Get your tapping finger on this right here and join the waitlist so you're in on it from the get-go!
Btw – your phone will be buzzing every time you make a sale! Yep, you'll be able to track your commission in real time via your dashboard in the App, and the best bit is, we pay it to you weekly, so you'll always have funds for Friday Happy Hour. Cheers to that!
Will you be releasing more products?
For sure! We're onto such a good thing here, we think it'd be rude to deprive the people of planet Earth of more of this really good stuff for hair.
We're lovers of innovation and we're now addicted to making great products that take advantage of the best technology out there! Not to mention, we also love to prove that sustainable, natural ingredients can out-perform all that nasty sh*t going around.
So, you'll often find us huddled in a dark room, think-tanking the next winning formula. Stay tuned by joining the waitlist here, and get in touch here if you have a dream product you'd like us to create!